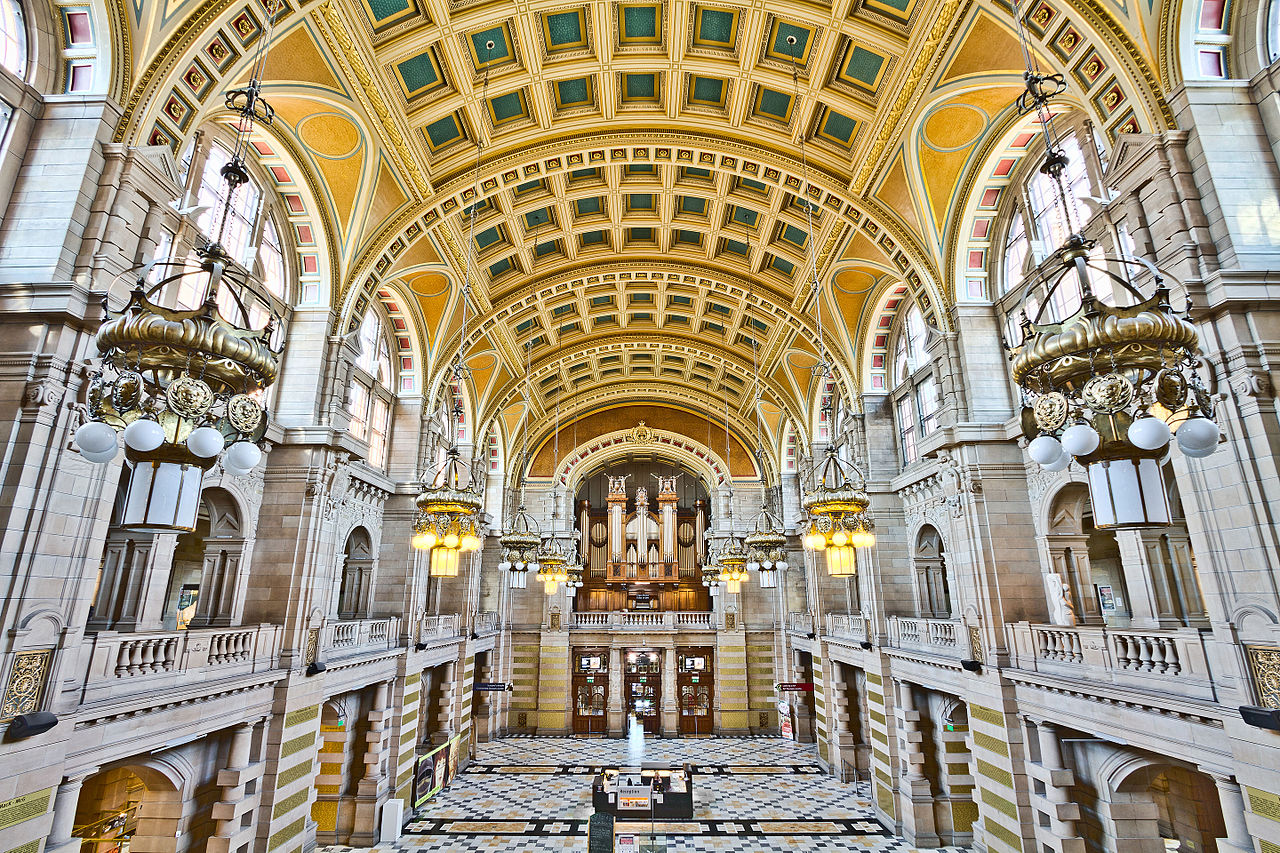 The Glasgow School of Art Choir is pleased to announce the news that Creative Scotland, the public body that supports the arts, screen and creative industries, has awarded part-funding towards the Glasgow School of Art Choir Fifth Anniversary Gala Concert. Funding from The National Lottery, through Creative Scotland's Open Project Fund, is supporting the performance which will be held in the glorious surroundings of the Kelvingrove Art Gallery and Museum on 27 May 2017.
Commenting on the news Jamie Sansbury, Musical Director of the Glasgow School of Art Choir, says, "We are thrilled that Creative Scotland is supporting the ensemble at this milestone anniversary performance: the continued support provided by the organisation- through a series of different artistic projects over the past four years- has been overwhelming. We are delighted that Creative Scotland's enthusiasm and commitment to our work is continuing into our fifth anniversary year."
Alan Morrison, Head of Music at Creative Scotland said, "In a mere five years the Glasgow School of Art Choir has established itself as an exciting newcomer to Scotland's classical calendar. Their support for Scottish composers – and particularly through commissioned new work – is really encouraging and a genuine boost for our music sector. The combination of a thrilling programme and Kelvingrove's unique setting will make this anniversary concert a night to remember."
The GSA Choir will be performing Maurice Duruflé's "Requiem", and will be joined by professional mezzo-soprano, Amanda MacLeod – who will sing the "Pie Jesu". The choir will also be accompanied by the Rogue Orchestra, for what promises to be a stunning performance.
The programme also features works by Sir James MacMillan, CBE, and two world premières, including a work by Scottish composer Shona Mackay, written for the choir through the Adopt a Composer scheme which is funded by the PRS for Music Foundation and the Philip and Dorothy Green Trust, and run by Making Music in association with BBC Radio 3 and Sound and Music.
The choir will also be premièring "Light Through Tall Windows", a new choral work written in response to the fire which damaged the Mackintosh Building at The Glasgow School of Art in May 2014.
Tickets for the concert can be purchased online by clicking here.
For further information contact Kate Hollands on 0141 566 1446 or k.hollands@gsa.ac.uk
About Creative Scotland: Creative Scotland is the public body that supports the arts, screen and creative industries across all parts of Scotland on behalf of everyone who lives, works or visits here. We enable people and organisations to work in and experience the arts, screen and creative industries in Scotland by helping others to develop great ideas and bring them to life. We distribute funding provided by the Scottish Government and the National Lottery. For further information about Creative Scotland please visit www.creativescotland.com. Follow us @creativescots and www.facebook.com/CreativeScotland.