The Glasgow School of Art Choir
is delighted to announce news of our debut album, "
Lines and Spaces
". Featuring works by Duruflé, Rachmaninoff and Lauridsen, the album showcases some of the most powerful, moving and magical examples of choral writing from the past century.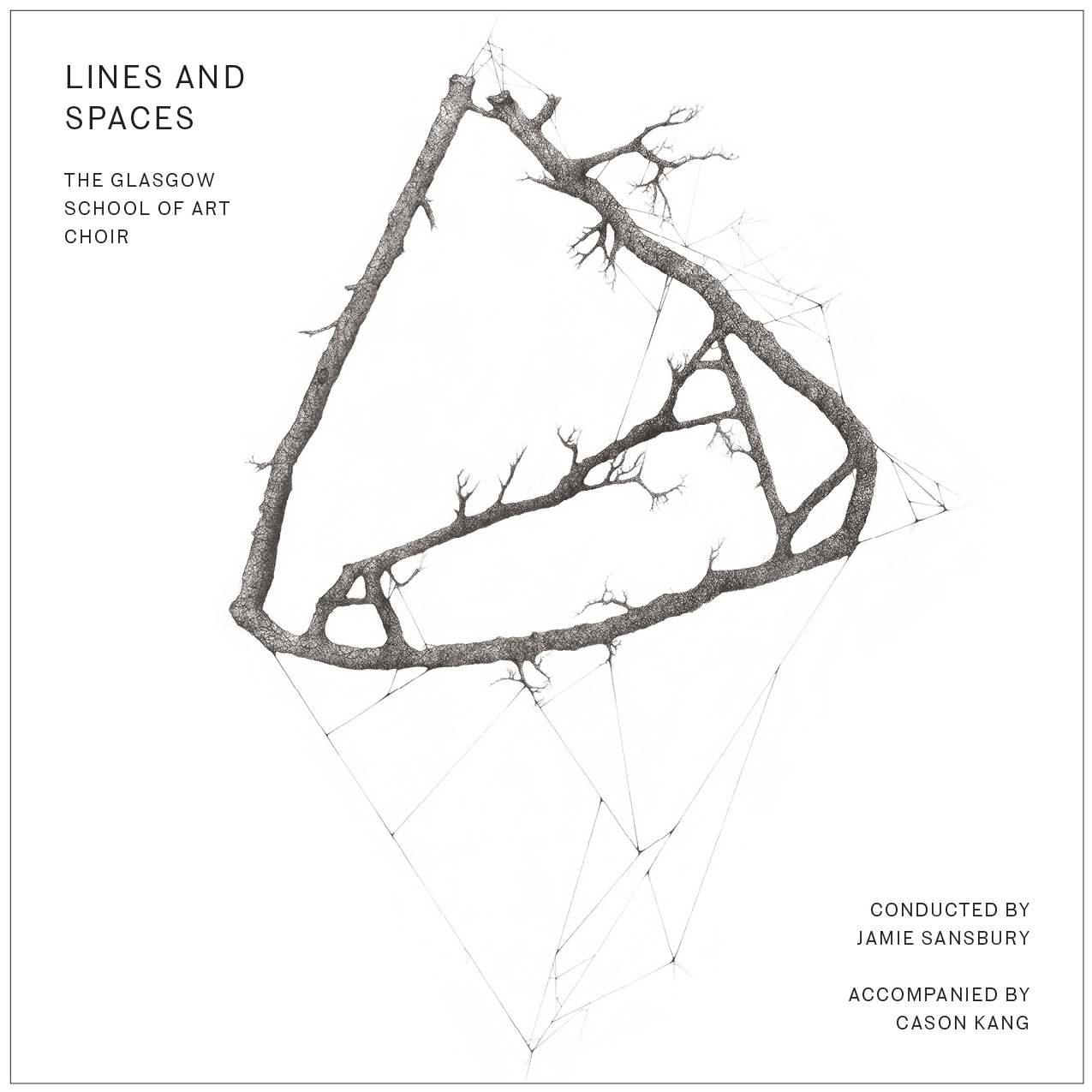 Speaking about the release, Musical Director, Jamie Sansbury says:
"As you listen to the performances on this recording you will hear a selection of music which was chosen to be as broad and wide-ranging as possible, both in terms of genre and technique. This disc contains music which ranges from the turn of the 20th Century to a work composed as recently as 2010, covering over one hundred years and spanning several continents. The marriage of these disparate pieces is intended to show the variety and depth of 'contemporary' classical music, reinforcing my belief that many of the most intriguing and beguiling works are some of the more recent."
Recorded live at Our Lady of Good Counsel, Glasgow, the album was produced by Jud Mahoney, with artwork by After the News and illustration by Jennifer Argo.
The Herald says of the album, "[The] material is wide and challenging…and the recording..is high quality, with some fine..accompaniment".
Click here to order now from our online shop.
Track list:
Ubi Caritas from Quatre Motets sur des thèmes grégoriens, Op. 10
Maurice Duruflé
Tota Pulchra Es from Quatre Motets sur des thèmes grégoriens, Op. 10
Maurice Duruflé
The Snow, Op. 26
Edward Elgar, arranged John Pointer, words C. Alice Elgar
Bogoroditse Devo from All-Night Vigil, Op. 37
Sergei Rachmaninoff
Dirait-on from Les Chansons des Roses
Morten Lauridsen, words Rainer Maria Rilke
Ae Fond Kiss
Traditional, arranged S. K. Hope, words Robert Burns
My Funny Valentine
Richard Rodgers, arranged Kirby Shaw, words Lorenz Hart
Lassie, wad ye loe me?
James MacMillan, words anonymous
The Seal Lullaby
Eric Whitacre, words Rudyard Kipling