November 2015 saw the launch  of the official range of GSA Choir merchandise. In addition to the limited edition, commemorative score for "Making It New"– which was commissioned by the choir and premièred at the official opening of the Reid Building at The Glasgow School of Art- the range now contains a souvenir GSA Choir mug and GSA Choir canvas tote bag.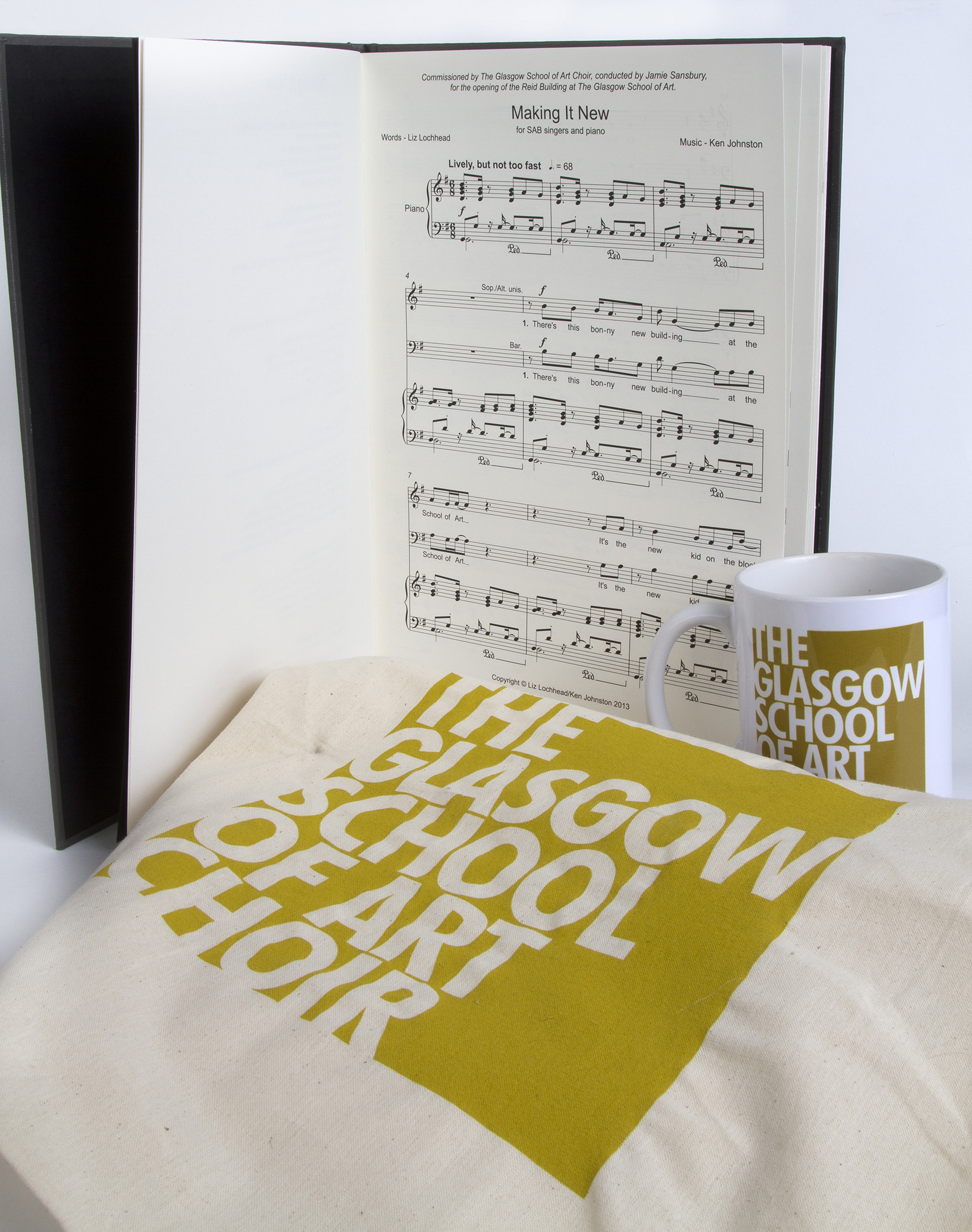 For those with an eye for a bargain the souvenir mug and canvas tote bag can also be bought together in a special offer for a reduced price. All profits from the sales of merchandise go directly towards choir activities and running costs. In time for Christmas a new GSA Choir tradition has also been launched- GSA Choir Christmas cards– and in early 2016 some additional souvenir, branded items will be available from our online shop.
All merchandise can be seen below. Visit our shop for more details and to purchase our merchandise.